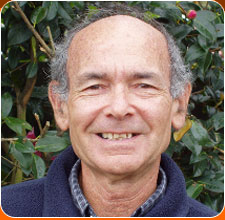 Fraser Campbell
Senior Pastor 1985-2004
Papanui Baptist Church
Now engaged in community
development.
In the last 13 months we have founded a whole new congregation of almost entirely un-churched people – now numbering over 70 adults. People ask, how do you make contact initially with them? The answer is simple – we are involved with 0800 Hungry with food deliveries.
Every week this ministry opens about twelve homes to us. We find people sharing their troubles, anxieties and needs. Behind every empty cupboard there is a raft of contributing issues. It is a privilege to help meet there needs, pray with them, and turn their gratitude to God. The food opens homes and hearts to Jesus.
No other ministry has empowered and positioned us so effectively as the provision of 0800 Hungry. I have no hesitation in encouraging churches to begin to train teams for effective ministry and to under gird this vision with prayer and financial support.
Fraser Campbell
Click here to view a collection of support letters and testimonies